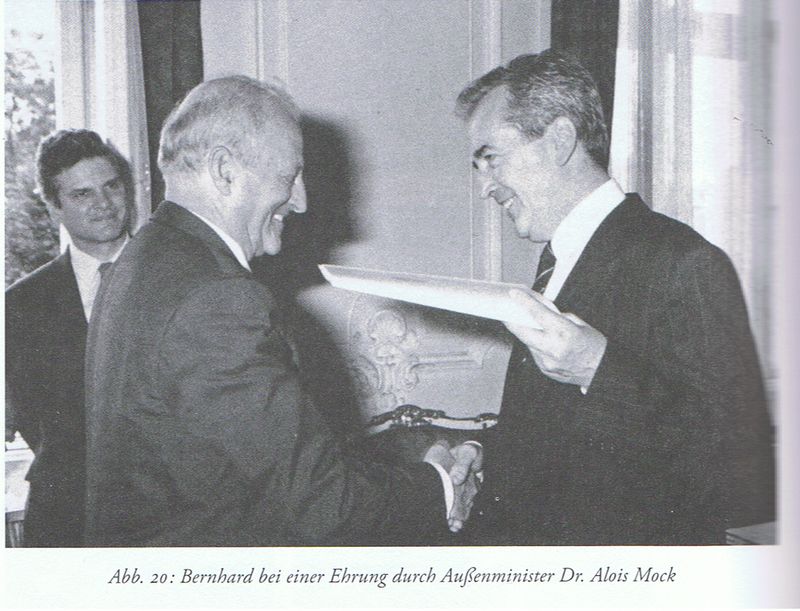 Picture from: Mario Erschen; STILLFRIED - Ein Name im Wetterleuchten der Geschichte - Böhlau Verlag Wien
ISBN:

978-3-205-79510-0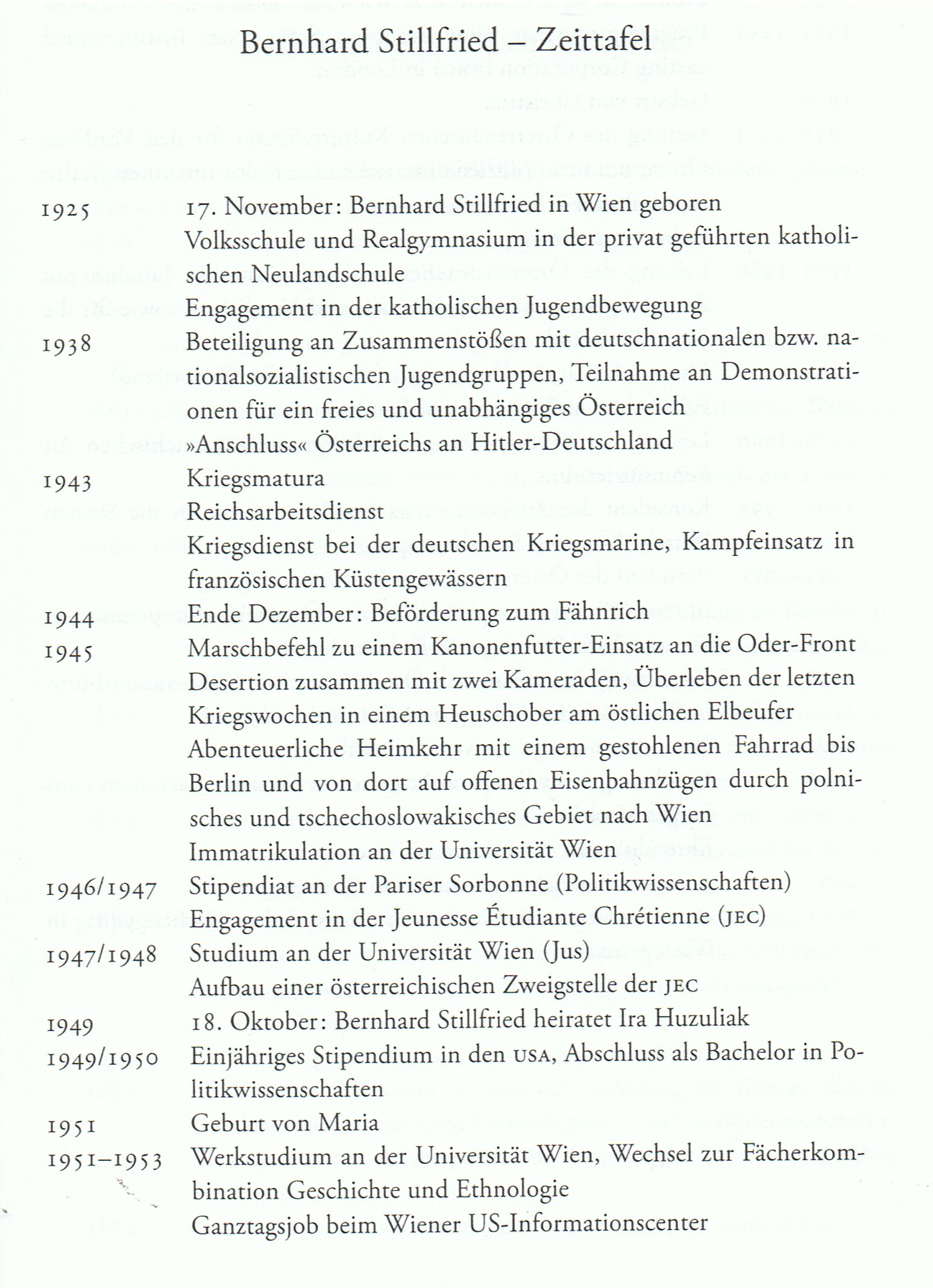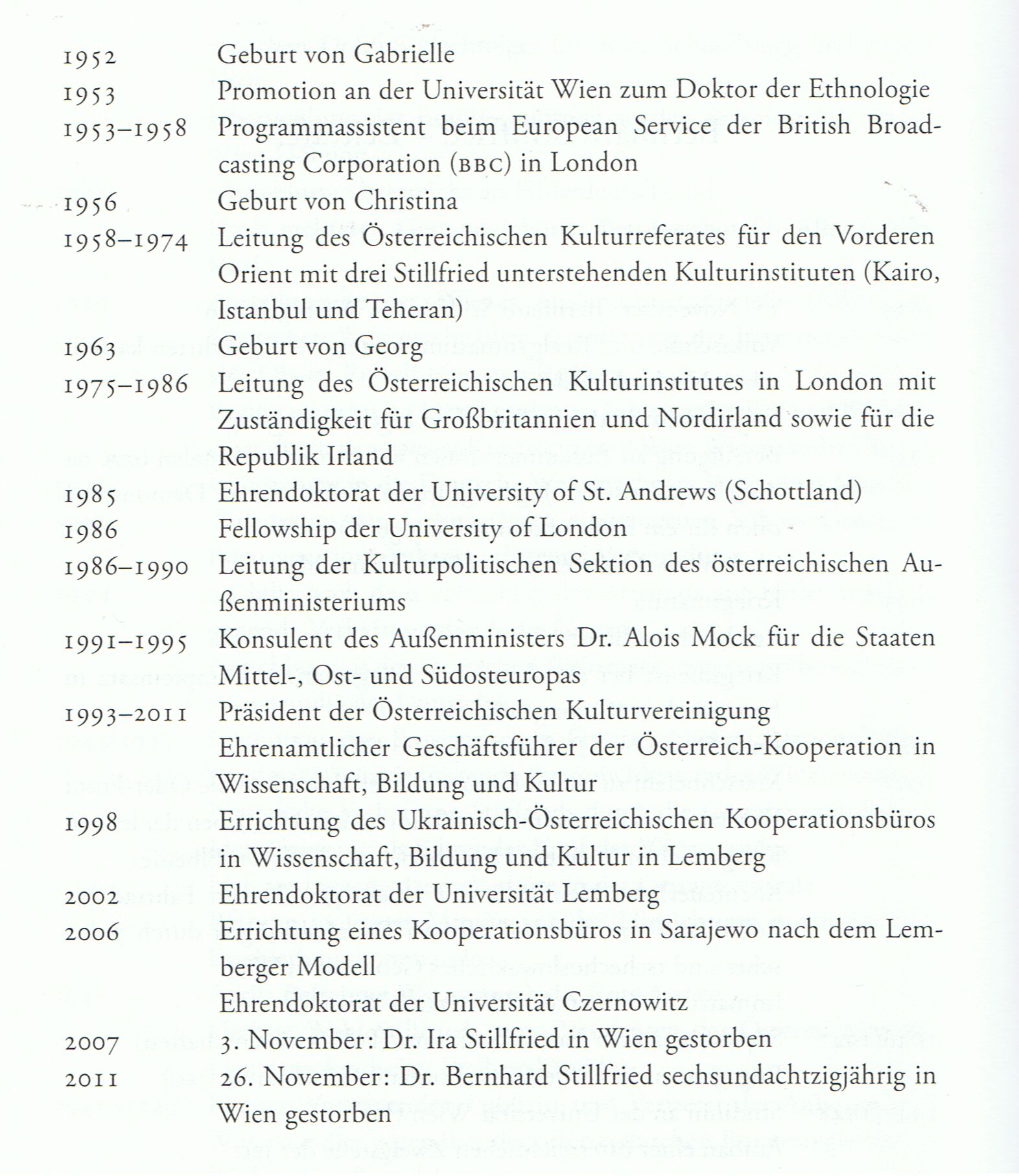 † Ambassador Bernhard Stillfried, Vienna

17.11.1925 - 26.11.2011
Obituaries:
Waldner: "Ambassador Bernhard Stillfried - a life for international understanding".
State Secretary Wolfgang Waldner pays tribute to Stillfried's role in establishing Austria's cultural and scientific presence in Central and Eastern Europe.
Vienna, 29 November 2011 - "Bernhard Stillfried has decisively shaped Austria's foreign cultural policy over many years. He was an architect of Austria's cultural and scientific presence in Central and Eastern Europe after the fall of the Iron Curtain," said State Secretary Wolfgang Waldner today on the occasion of the passing of the former Head of Section at the Foreign Ministry.
His activities for international understanding included the establishment of Austrian cultural presences in Cairo, Istanbul and Tehran and his work as a representative of Austrian cultural and intellectual life in Great Britain.
"As head of the Cultural Policy Section of the Austrian Foreign Ministry, Bernhard Stillfried pursued a pioneering active cultural policy in the spirit and best Austrian tradition, whereby his activities in the Central and Eastern European countries, most of which now belong to the European Union, were particularly groundbreaking. They laid the foundation for Austria's relations with these countries today," the State Secretary continued. Above all, the large network of Austrian libraries and Austrian lectorates can be traced back to Stillfried's work.
Waldner also pointed out that in his retirement Stillfried continued to run a large number of programmes in Central and Eastern Europe for almost two decades as honorary managing director of the Austria Cooperation and served as president of the "Austrian Cultural Association".
"The commitment with which Bernhard Stillfried worked for the unity of Europe in its cultural diversity and his many initiatives for a dialogue of cultures will always remain a model for us. His work lives on in the relations he promoted in the field of culture and science," concluded the State Secretary.

Enquiry notice:
Bundesministerium für europäische
und internationale Angelegenheiten
Presseabteilung
Link zur Quelle
mailto:abti3(at)bmeia.gv.at
Österreich-Bibliotheken im Ausland
Weitere Links:
"Der Wiener Oberst, der Hitler totsagte" - Wiener Zeitung - von Bernhard Stillfried
Dr. Bernhard Stillfried Bibliothek in Kirovograd eröffnet
Österreichisch-Ukrainische Gesellschaft