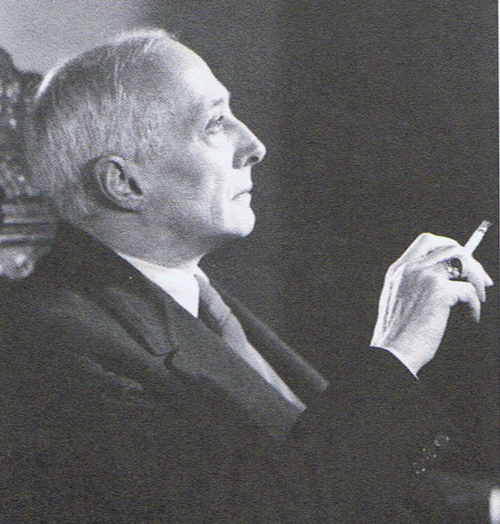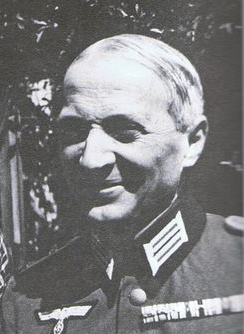 * 20.11.1887 in Wien
+ 26.07.1974 in Wien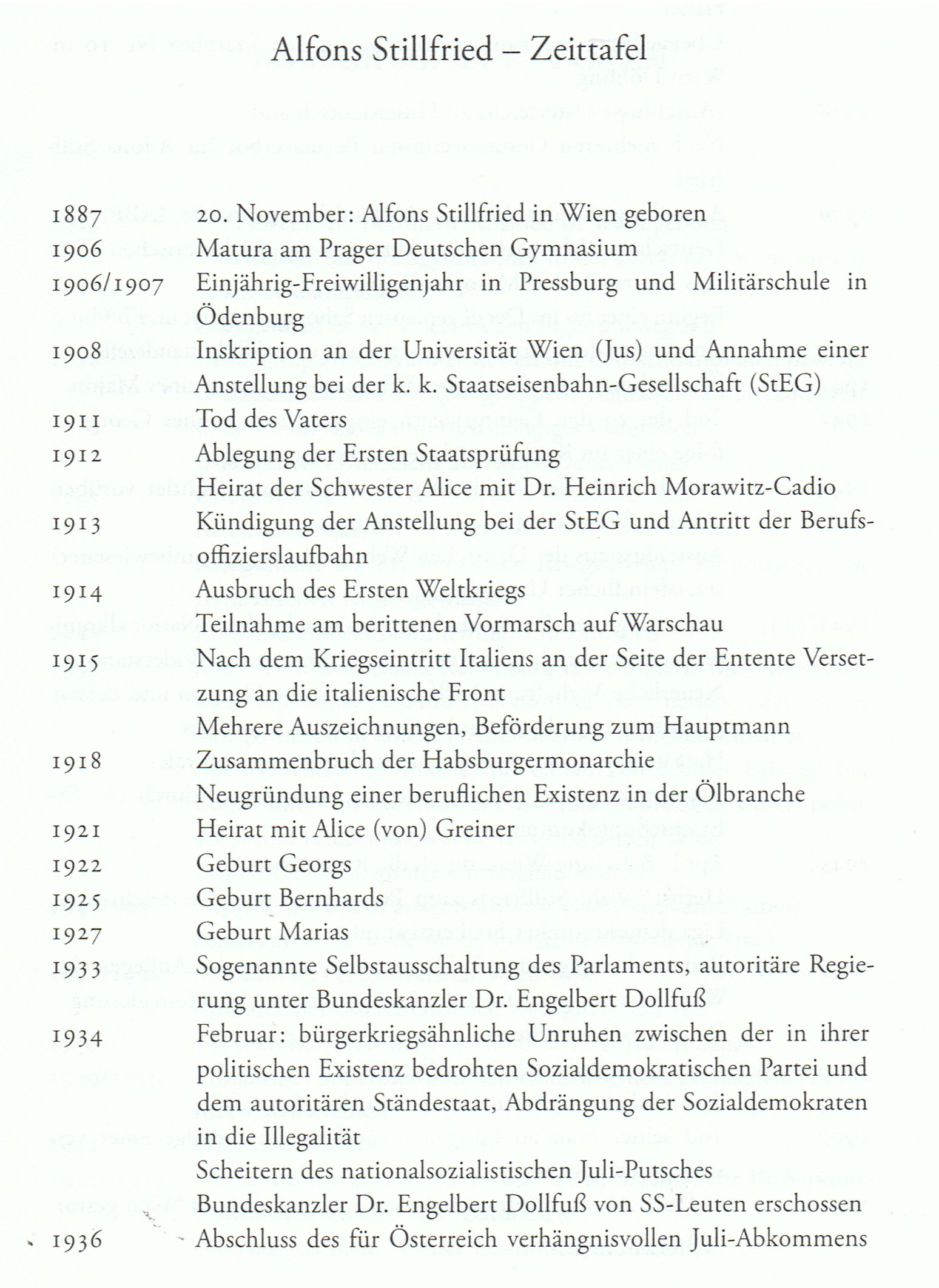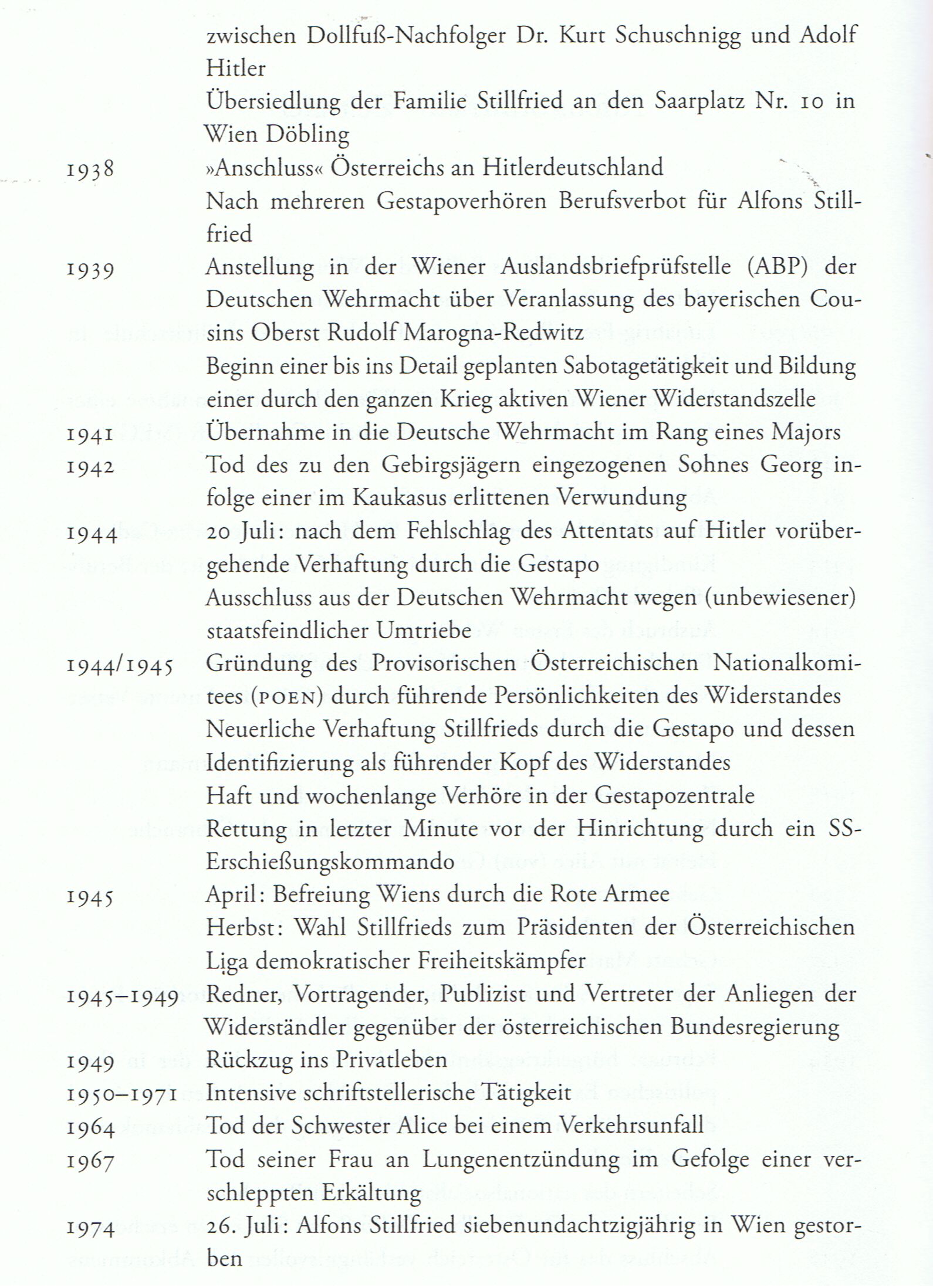 Time tables from: Mario Erschen; STILLFRIED - Ein Name im Wetterleuchten der Geschichte - Böhlau Verlag Wien
ISBN: 978-3-205-79510-0
Non-partisan resistance groups in the final phase 1944/45
At the end of the war, non-party resistance groups were formed in many places, consisting of activists from different camps whose main views were the rejection of National Socialism, the shortening of the war and the fight for freedom. The largest and best known of these groups was the O5, founded by Hans Becker, a former propaganda leader of the Vaterländische Front. He was released from Dachau concentration camp in 1940 and began gathering resistance groups in 1941/42. Mainly because of its political ambitions and contact with the Allies, it was one of the most important resistance groups, but not the umbrella organisation. Becker was arrested in 1945 and transferred to Mauthausen.
In 1944 a Provisional Austrian National Committee (POEN) was set up, but the arrests by the Gestapo wiped out the POEN. Carl Szokoll, already mentioned in the military resistance, worked closely with the O5 and it was also involved in the planning of the April 1945 uprising. Names that should still be mentioned: Major Alfons Stillfried and Fritz Molden. Another notable resistance grouping was the Tyrolean Resistance Movement, which emerged in late 1944 and early 1945. Karl Gruber took over the leadership. There were close links with the O5 ,but the Tyroleans were an independent group. Their most important goal was to liberate Innsbruck and the entire Tyrol when the US troops approached, and they succeeded.
On the afternoon of 3 May 1945, Innsbruck was in the hands of the Tyrolean resistance movement and the US troops were able to march in without any problems.
The liberation of Innsbruck was probably the most important achievement of the Austrian resistance.
Quelle: Flora Lechner www.eduhi.at/dl/8.C-_2011-_Lechner-Der_oesterreichische_Widerstand.doc
Other sources on the resistance group O5:
Barbara Stelzl Marx, Bewaffneter Widerstand - Widerstand im Militär von Dokumentationsarchiv des Österreichischen Widerstandes (Wien)

Peter Broucek, Militärischer Widerstand: Studien zur österreichischen Staatsgesinnung und NS-Abwehr, Böhlau Verlag Wien Unternehmen Radetzky

Thomas Weyr, The Seting of the Pearl: Vienna Under Hitler, Oxford University Press, USA, 2005 The Setting of the Pearl